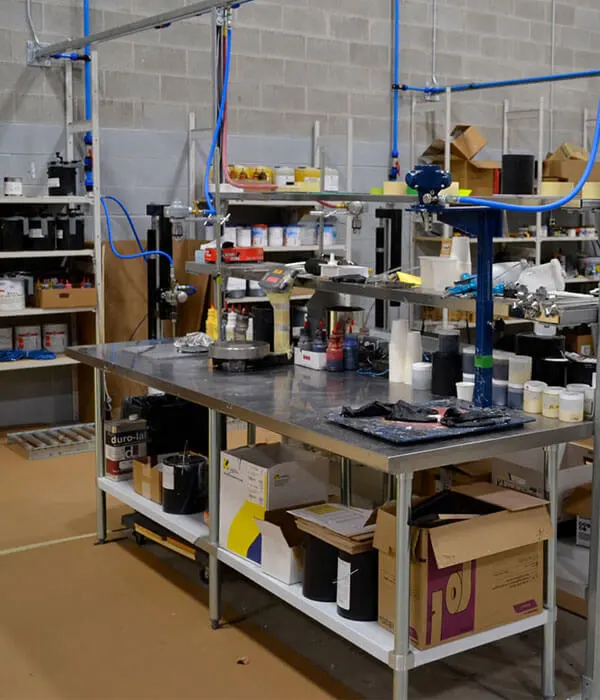 Northern California's Best Choice For Premium-Grade Wood Stains, Toners, Glazes & NGRs
Lancers is the preferred supplier of high quality wood stains, toners, dyes, pigments, glazes, sealers, and NGRs in Sacramento County, Santa Clara County, San Francisco County, and surrounding areas. As Authorized Dealers for ChemCraft, Envirolak, AcromaPro, and Mohawk, we carry their full product lines of low VOC, solvent-based and water-based wiping stains and spray stains, all of which can be custom color matched according to your exact specifications. From local Sacramento contractors to large national companies, we are trusted by a wide range of furniture manufacturers, cabinet makers, and woodworkers throughout Sacramento, Rancho Cordova, Roseville, North Highlands, and surrounding areas. They rely on us because we consistently provide high quality wood coating products, precision color matches, and on-time delivery services at very competitive prices.
Custom Color Matching Experts for Northern California
Wood Finishing Manufacturers
With over 30 years of experience and unparalleled expertise, Lancers is the premier choice for custom color matching services in Northern California. The head of our color matching department is acknowledged throughout the industry as an expert in the field, and is frequently called upon for advice by major wood finishing manufacturers. Because we use state-of-the-art digital color matching technology, we can achieve accurate and consistent color matches for even the most complex production specs, and are highly skilled in formulating custom color systems for a wide variety of wood coating applications.
Call Today for a Competitive Quote. We Deliver to All of Northern California.
Whether you need a single-stage, dual-stage, or multi-stage custom color system that utilizes a pre-dye process and post-enhancement toners, we can help you design the most efficient wood coating system for beautiful and lasting results. Contact us today to speak to a member of our knowledgeable team. We also offer affordable prices on a variety of high quality primers, sealers, solvents, acetone, and more. Delivery is available throughout all of Northern California, including Sacramento County, Santa Clara County, San Francisco County, and surrounding areas.